#1
Diamaster
in Everything Vintage RADO
26.07.2012 03:03
von
Henry Krinkle
•
| 60 Beiträge
---
The Diamas

ter arrived today. The fishtail had been lightly polished which makes the scratches show even worse. This is what I expected. My experience suggests the easiest thing to do is to completely polish away the brushing and then to re-apply it. The upside is that it is not missing any links- the fishtail on my other DS 10 is missing the last tapered link on one side.

The dial was blue. The day wheel "functions" but is utterly insane. From setting it seems that sometimes it will take the best part of the day to change.

The case and sapphire are about perfect! This is the most important part for me and well worth the price of admission.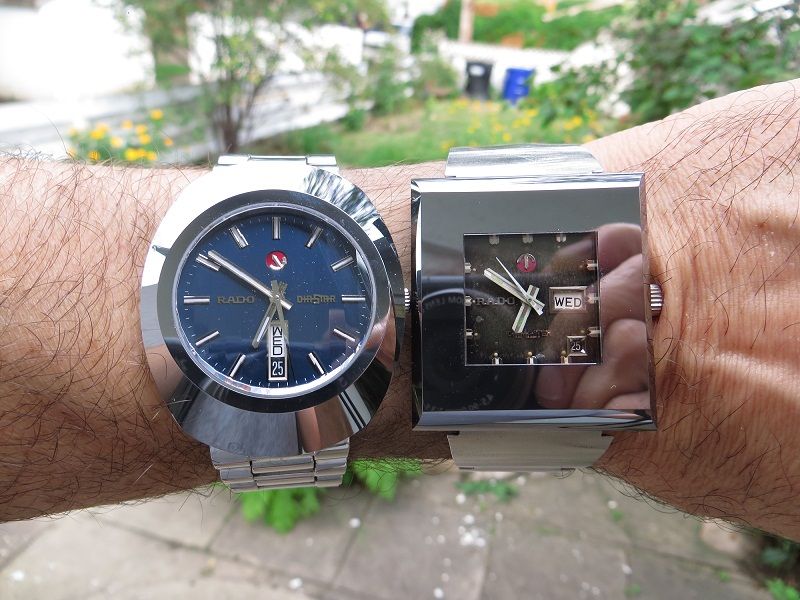 Weightlifting with the 40 Years XL. Excuse the yard mess- I'm in the middle of painting the house.

***Real pictures to follow.
zuletzt bearbeitet
26.07.2012 03:04
|
nach oben springen
Congrats, Henry!

Not bad for 77 US$.

The dial looks black on the pic so we have to believe you. The condition seems to be excellent.
Both of my SS-fishtails also had been deeply scratched. I used sandpaper 400 grain first and finished with 1.000 I think.
Full length means 5 links on each side, I had been lucky to get the missing ones for my wristsize.
Here´s my NOS case(seller´s pic) from yahoo.jp:


---
Mit freundlichem Gruß/With best regards
Mike
nach oben springen
#3
RE: Diamaster
in Everything Vintage RADO
26.07.2012 23:17
von
Henry Krinkle
•
| 60 Beiträge
---
Nice case Mike! How come you haven't swapped it yet?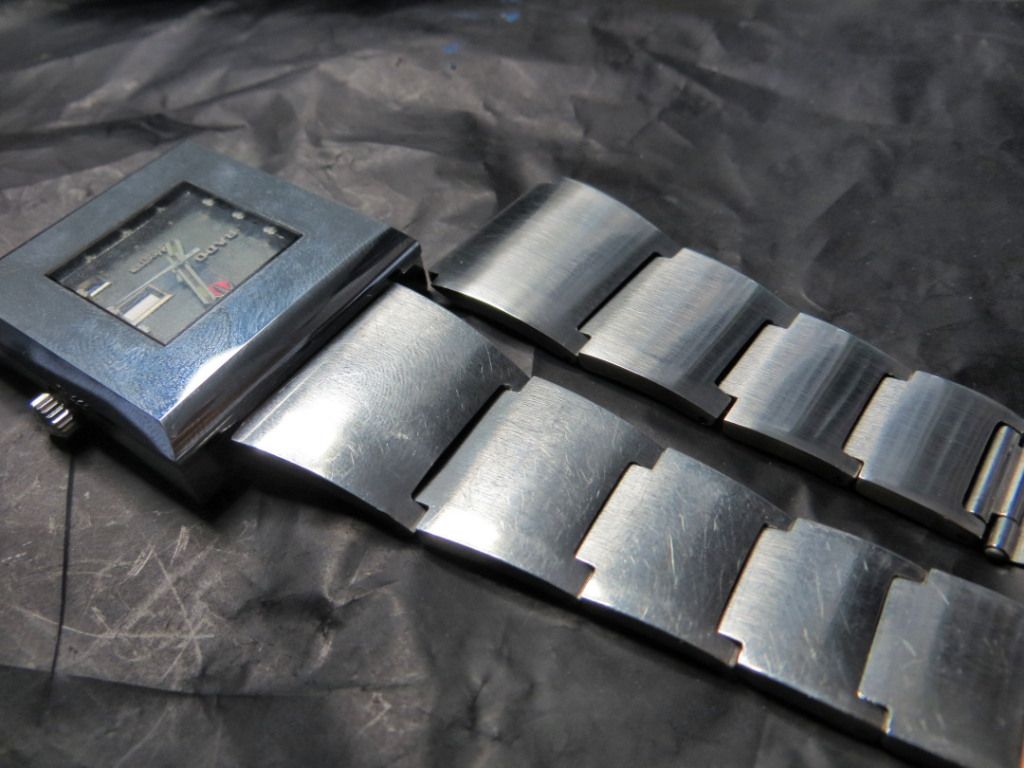 Working on the fishtail. The far one is in progress and the one still on the watch is untouched.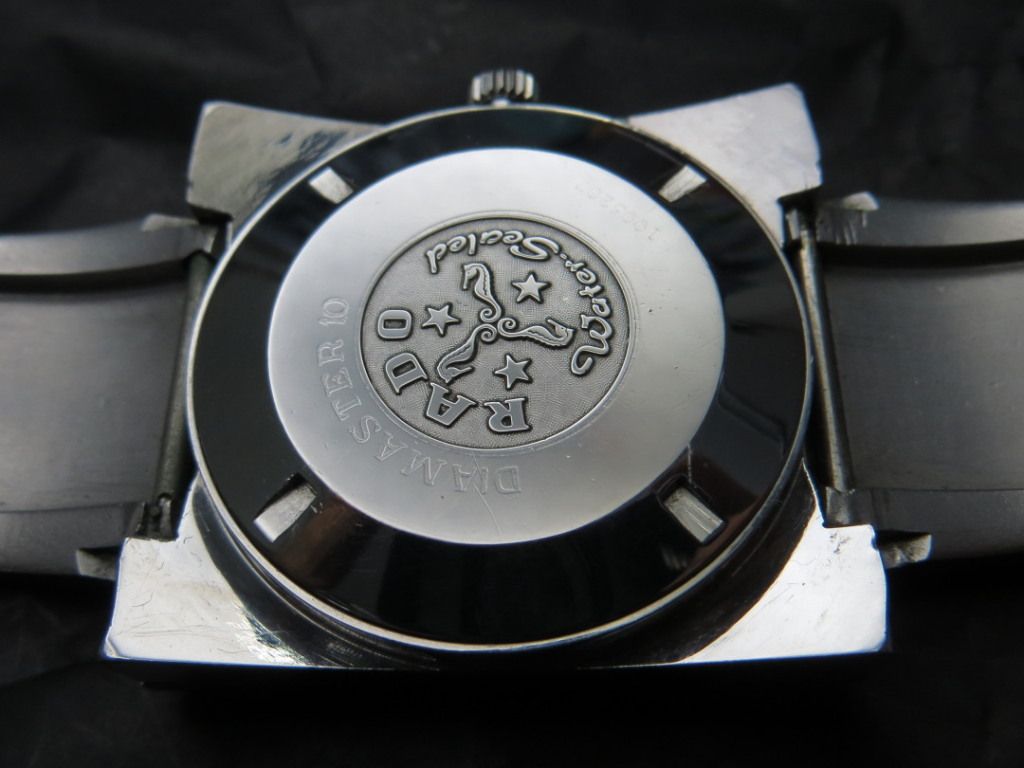 I replaced the caseback.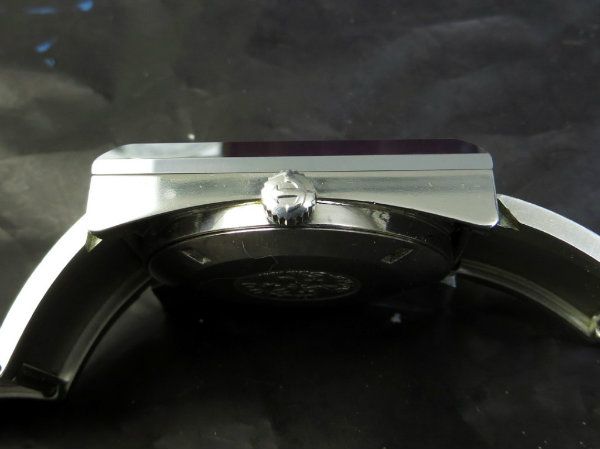 The steel portion is well worn with scuffs and small scratches all over so it got a light clean and polish.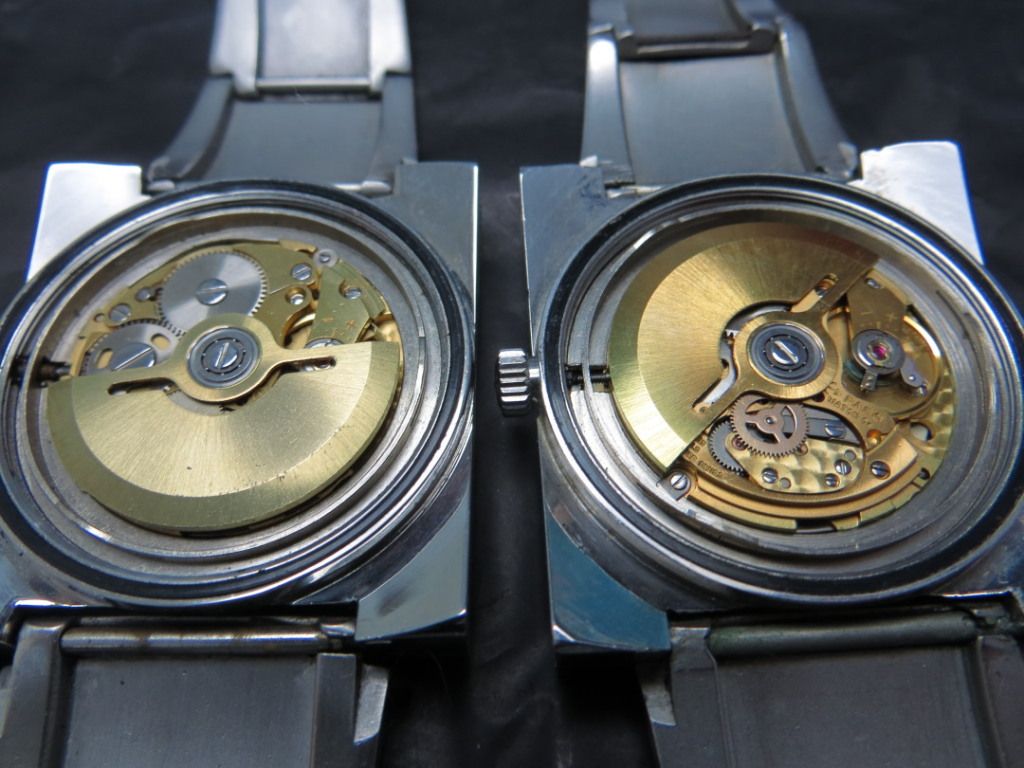 My two DMs, the one on the left of the picture is the expensive one and the cleaner one without the mismatched rotor is the $76 new addition.

My other DM is not only scuffed on the front but it is kind of dull and doesn't really shine. No problem with the new one: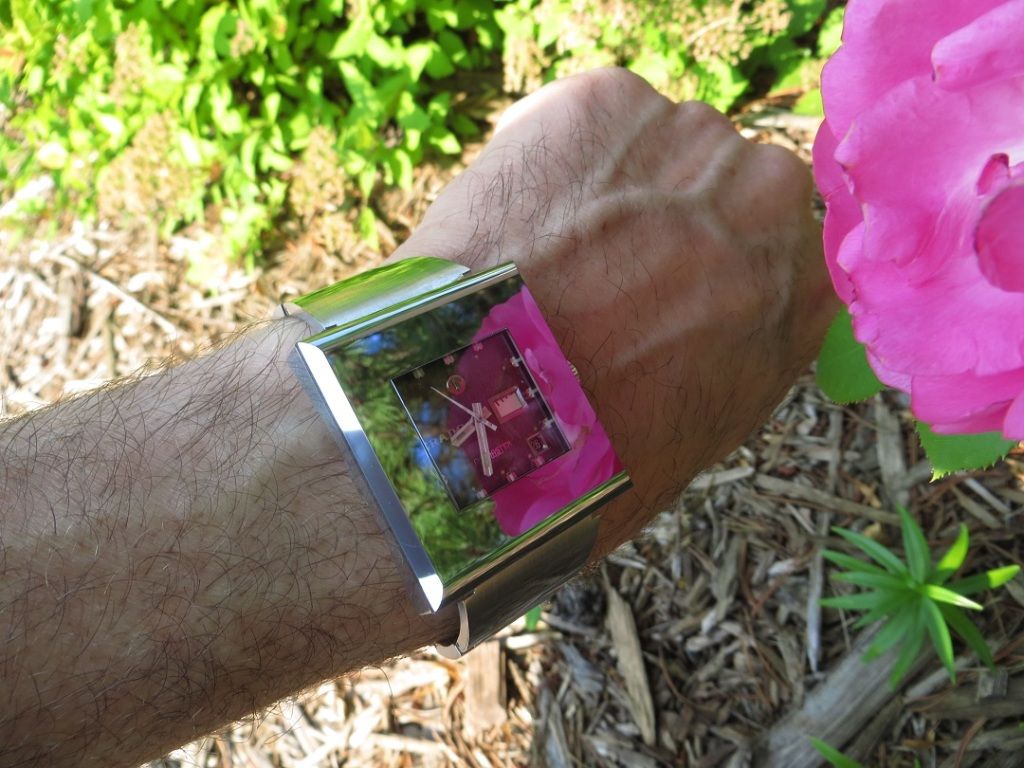 Mike: I've got another incoming that will be a new addition for your HP. I don't think you even have the model variant entered...
zuletzt bearbeitet
26.07.2012 23:29
|
nach oben springen
Hi Henry!

The DiaMaster looks great - but still grey or anthracite, not blue.

My impression of the cases is that, analogue to the DS cases, there exist more and less glossy/reflective surfaces.
There are caseback variations with DiaMaster 10 and with DiaStar 10 available. Has anybody seen one with DiaStar instead of DiaMaster on the dial?
Maybe the DiaStar 10 casebacks had been used for Japan only?

Curious to see another "new" model ...
---
Mit freundlichem Gruß/With best regards
Mike
zuletzt bearbeitet
27.07.2012 01:42
|
nach oben springen
#5
RE: Diamaster
in Everything Vintage RADO
27.07.2012 15:38
von
Henry Krinkle
•
| 60 Beiträge
---
nach oben springen
zuletzt bearbeitet
28.07.2012 02:35
|
nach oben springen

Besucher 0 Mitglieder und 1 Gast sind Online

Wir begrüßen unser neuestes Mitglied:

Daphoenix

Forum Statistiken

Das Forum hat 85 Themen und 483 Beiträge.

Heute waren 0 Mitglieder Online:


---